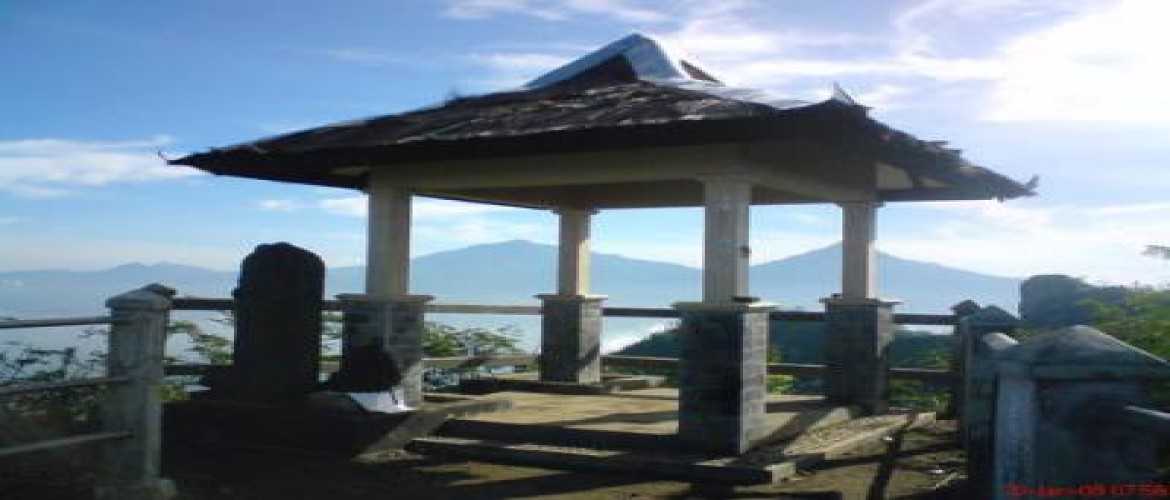 Wind loud whack and bring wind rumbling sound piercing in each ear joints of the visitors in the Suroloyo hills. Hill that stands in the south Borobudur has a height of approximately 2000 m, the highest peak of four large mountains in Central Java, Merapi, Merbabu, Sumbing and Sindoro we can see clearly, do not miss all we can observe Borobudur from this place.
A little story we can get when we reach the highest peak of this. Grabbing the story, traveling up and down with sharp bends and steep climbs into the main menu on this trip. Two paths can be selected, the first route Godean - Sentolo - Kalibawang and second routes Magelang Street - Muntilan Market - Kalibawang.
Sign when has been reached on this evidence, there are three viewing posts are generally called the hermitage, each has a name Suroloyo, Sariloyo and Kaendran. Hermitage which we encounter the first time that Suroloyo, to reach these places we pass through 290 risers with a slope of 350-600 degrees. Reaching the top of this we can see Borobudur, Mount Merapi and Merbabu and views of the town of Magelang when the fog does not flow down.
Suroloyo Hill is a place that holds the legend that delves into a Raden Mas Rangsang that later title of Sultan Agung Hanyokrokusumo imprisoned for running a divine being coming him. In the story Cebolek Paper written in the 18th century by Ngabehi Yosodipuro, Sultan Agung got two supernatural whispers, the first to achieve his goals as ruler of Java, he had to walk to the west of Kotagede to Menoreh Mountains, and the second he had to do topo Broto order to become authorities. Towards another hermitage, you will see different scenery.
At the peak of Sariloyo located 200 meters west Suroloyo hermitage, you will see Sumbing and Sindoro more clearly. Before reaching the monastery, you can see the monument divider province of Yogyakarta with Central Java standing on flat ground Tegal Kepanasan. From the Sariloyo Hermitage, when running 250 meters and go up to the Kaendran hermitage, you will be able to see the city sights Kulon Progo and beauty Glagah. Besides Beach has an awesome sight, Peak Suroloyo also store myth. This peak is believed to be the Qibla of Pancering Earth (the center of the four corners) in Java. Local people believe that this peak is a meeting of two lines drawn from north to south and from west to east Java. With myth, history and natural scenery, of course is the perfect place to visit on the first day of the New Year.